We hope to see you at one of our upcoming events!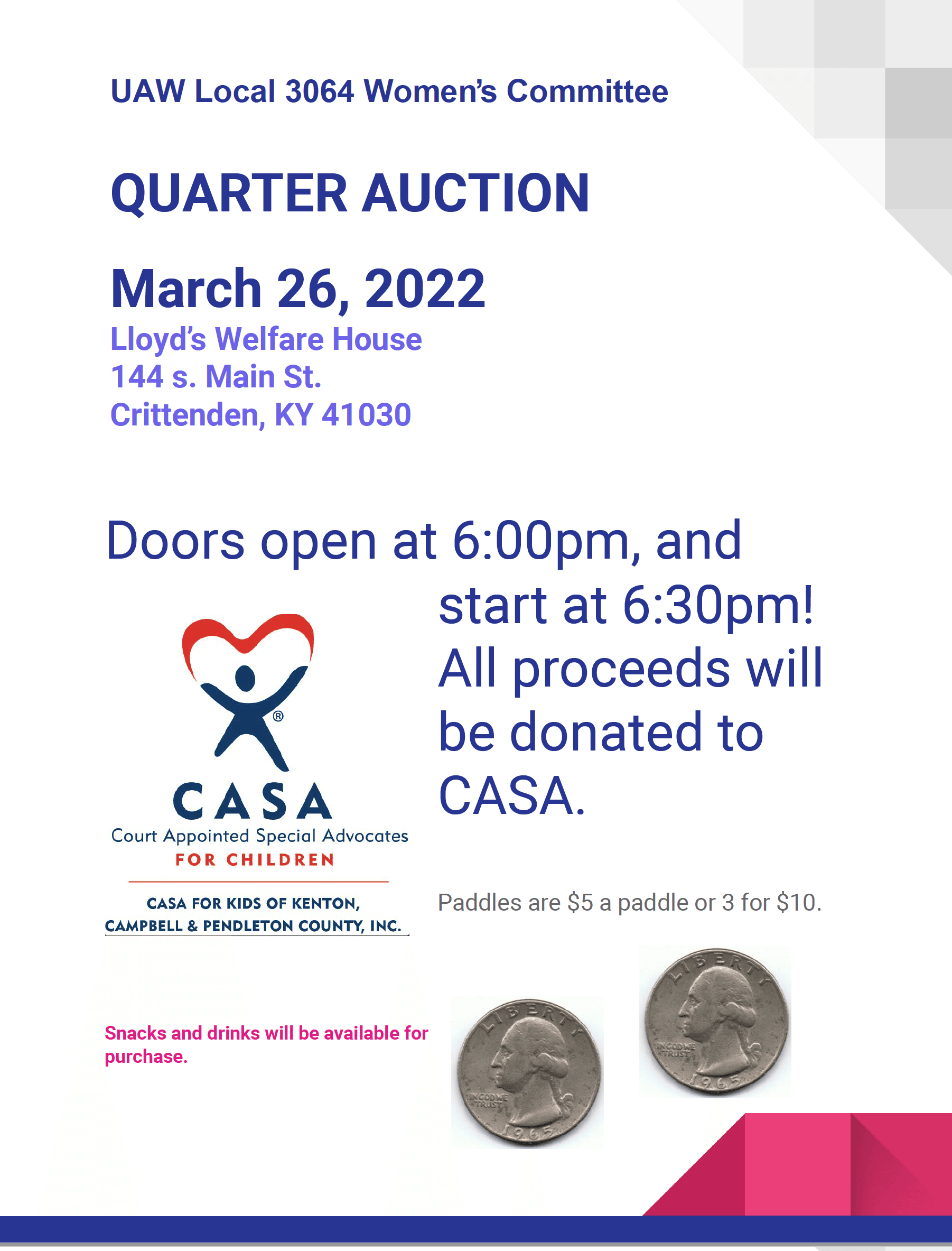 The United Auto Workers Local 3064 Women's Committee will be hosting a Quarter Auction on Saturday, March 26th. All proceeds will go to the CASA program.Be sure to stop by and check out the baskets for the auction. We thank you in advance for your support!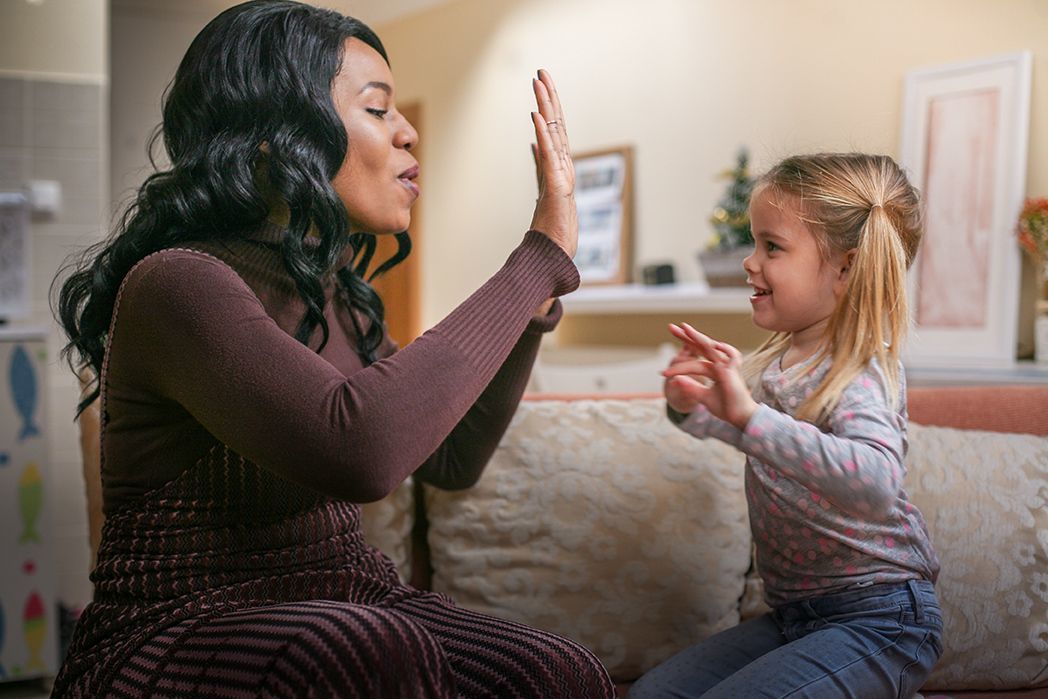 CASA For Kids will host our next CASA 101 meeting on Tuesday, April 26th to learn about our volunteer opportunities and how you can change the life for a child at the hands of abuse/neglect. Now is the time to sign up to truly make a difference. Training will begin in May. Dates to be determined.
3rd Annual Heroes for Children Breakfast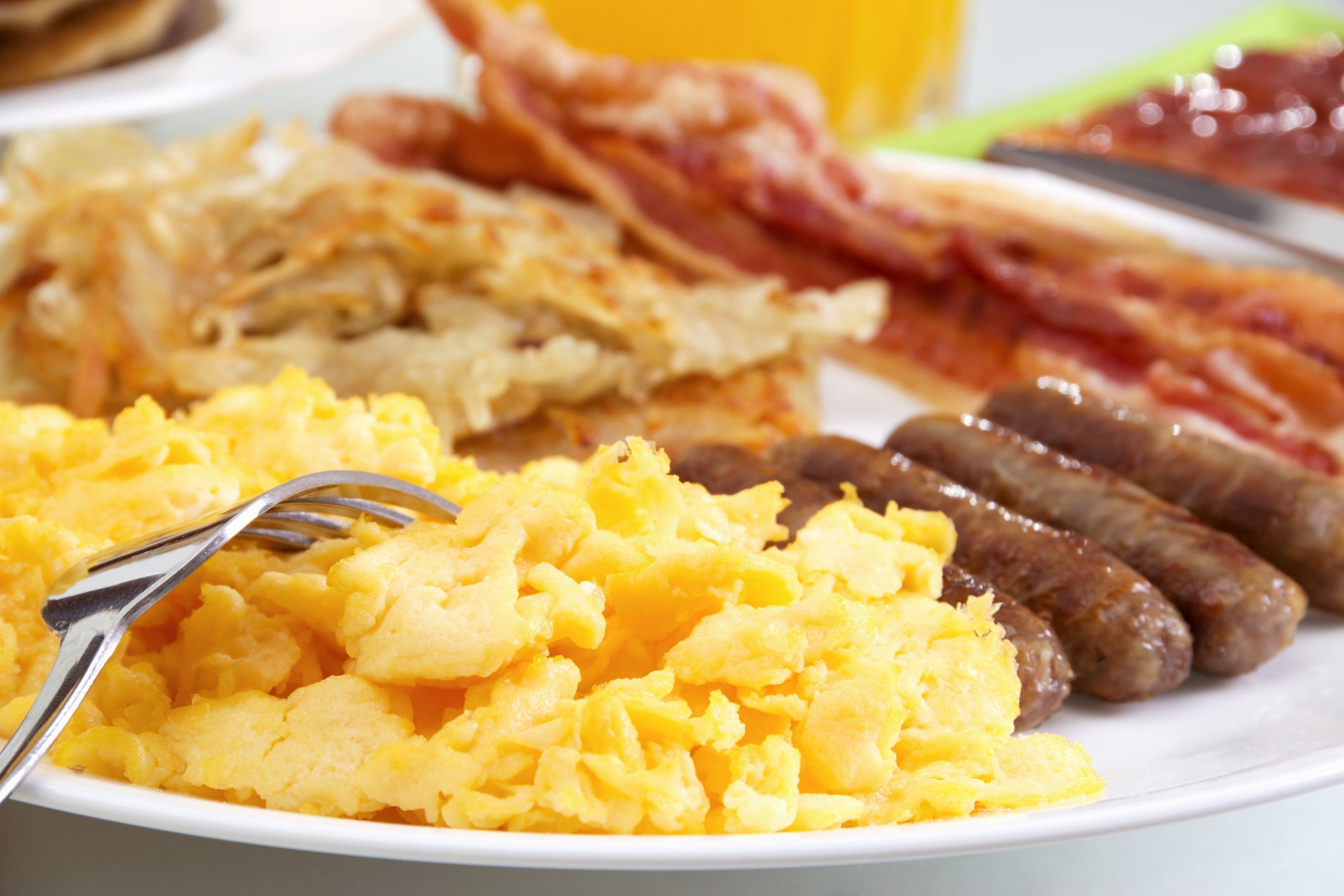 The CASA For Kids 3rd Annual Heroes for Children Breakfast raises funds for children in the Northern Kentucky family court system at the hands of abuse and/or neglect. The CASA Volunteer advocate is the child's voice in the courtroom. The volunteer advocates for his or her best interest in finding them a safe, permanent home to thrive in. The Breakfast includes words from our Judges, programs, a CASA child, and much more. We hope you can attend the free event and support our mission!
The Breakfast takes place at the Gardens of Park Hills!