CASA For Kids Serving Kenton, Campbell & Pendleton Counties, Inc.
We exist to raise awareness for our cause and bring change to the lives of those we serve in our community. With your help we can make a difference. Learn more and get involved.
2018 Newly Trained Volunteers
Our programs are designed to further our mission and provide much needed services for our constituents.
Take a look.

Fundraisers and events help us raise awareness and generate crucial resources to serve our community. Join us at our next event and see how you can get involved.
Find out more.

Improve your community by joining our cause. You'd be surprised at what a huge difference a little bit of your time can make.
Read more.
Thursday, October 17, 2019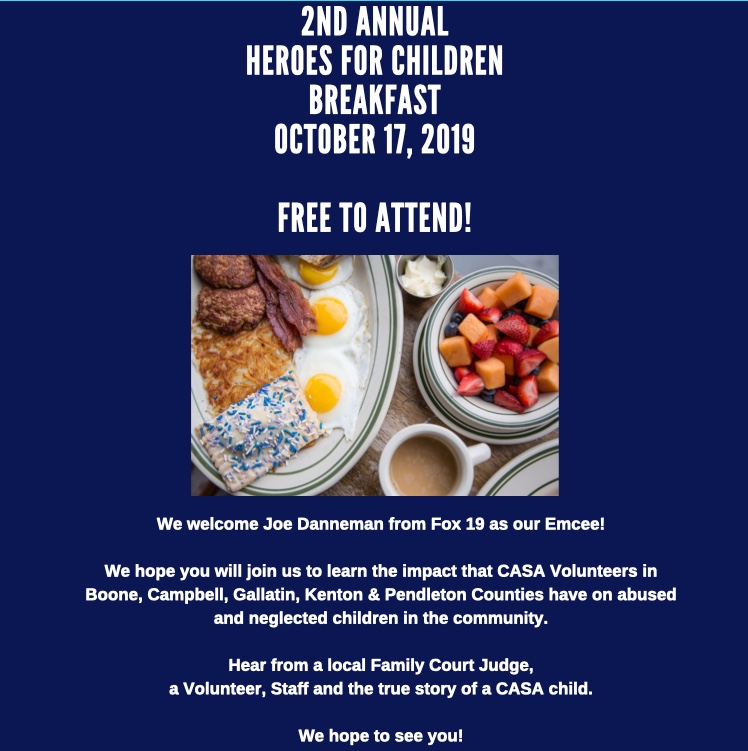 REGISTRATION
News & Notes
Singing with others has numerous health benefits for your body and mind. Here are a few ways to be healthier and happier with music in your life.
Mixed-breed dogs offer genuine companionship as well as several other benefits that could make them a perfect fit for your family.
With a little out-of-the-box thinking, you can give back in ways that meet the unique needs of your community and are fulfilling to everyone you encounter.